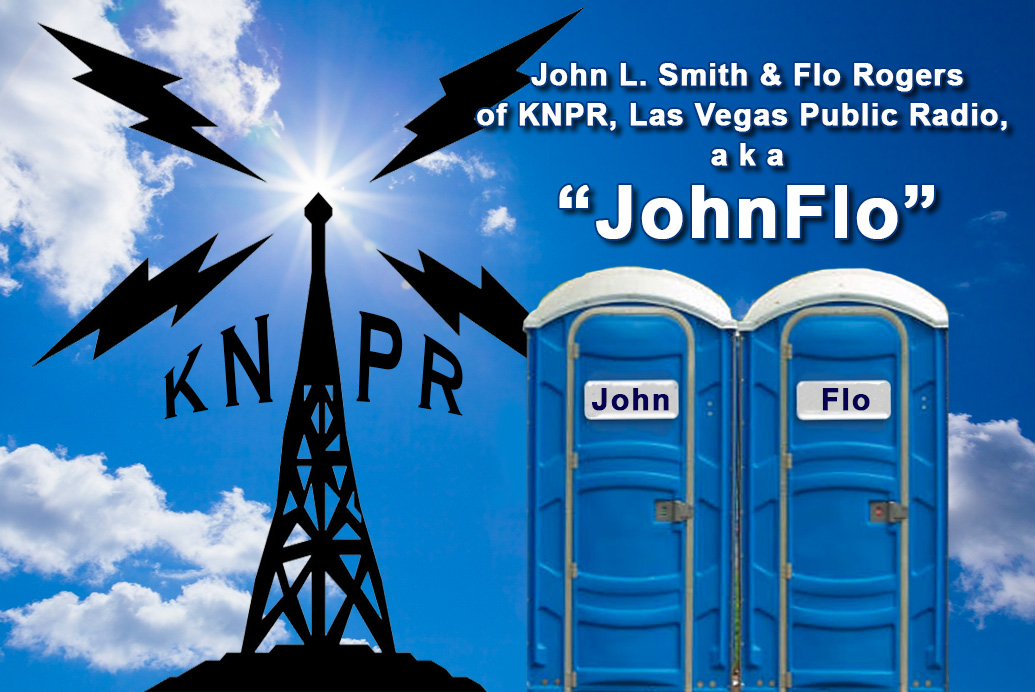 JohnFlo
I have nicknamed these two "JohnFlo" (You remember Brangelina, right?) Well there you go, JohnFlo … a match made in public radio heaven.
I have to ask myself what does 53-year-old (soon to be 54 in March 2018) Florence Madeline Rogers feel is so important about John L. Smith (my favorite "DUI Guy") that he have a voice on a National Public Radio station? I for one think that John L. Smith's moral compass is way out of whack. I find it hard to imagine what KNPR — which relies on public donations for part of their funding — finds so important about a bankrupt, divorced, DUI Guy like John L. Smith. What does he really have to offer? As I've noted several times, most of his books on Amazon start at .10 cents and go up from there — a not-so-subtle indication of how highly valued his writing is. This alone is a mystery in itself. He's ceased to be relevant in the Las Vegas metro area — if he ever was. I have pointed out the many inconsistencies in his writing and his character within this website. Just have a look around to see the many issues he's been on the wrong side of.
So here we go, JohnFlo … How low can you two go?!?
I love satire and my opinion.